June 10: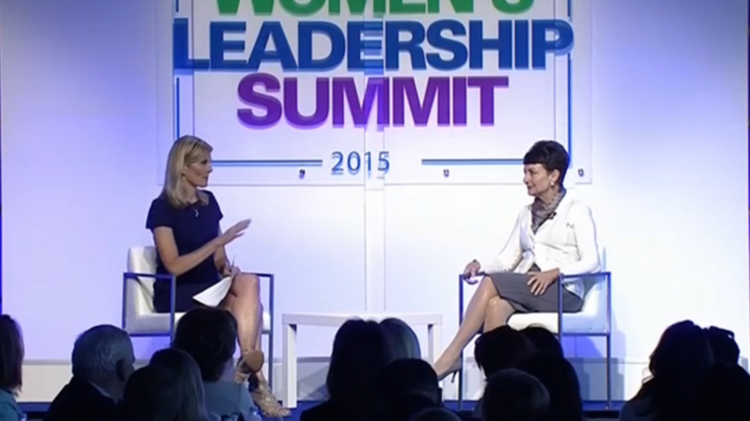 NBC news anchor Kate Snow (left) interviews Duke Energy CEO Lynn Goodafter her keynote..
Duke Energy CEO
Lynn Good
kicked off the KPMG Women's Leadership Summit in New York Wednesday with a keynote address focused on two career crises — the death of accounting firm Arthur Anderson and the Dan River coal ash spill.
The summit was held in conjunction with the KPMG Women's PGA Championship at the Westchester Country Club and webcast by Golf Channel. It featured speeches and panels focused on developing women's careers to get more of them into C-suite positions. Former Secretary of State
Condeleeza Rice
was to be the final speaker.
Good's speech outlined her own rise from the child of a middle class Ohio family to the top job at the nation's largest utility.

"If you can, anticipate that life is going to be full of detours," she told the summit. "And if you are not always good at recognizing the detours (at first), at least embrace ... the detour."
Good had worked at Arthur Anderson for 20 years, and had been a partner for nine years, when one of its largest clients, Enron, went spectacularly bankrupt in 2001. The following year, Arthur Anderson was indicted as a company for shredding documents involving Enron while the company was under investigation.
Source: http://www.bizjournals.com/charlotte/blog/energy/2015/06/duke-energy-ceo-cites-career-crises-to-define.html?