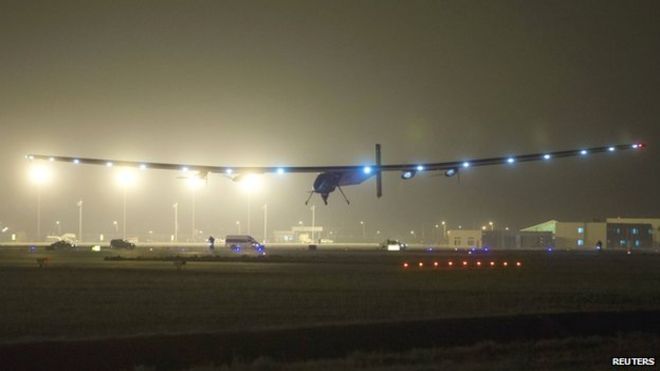 He likens the pilot's situation to that of a junior doctor in Britain during the 1980s, having their own bedroom on the hospital premises but being continuously on call to deal with patients' needs for 48 hours. "They were left feeling utterly wretched," he says. "Adding up the amount of sleep they got, it might be quite respectable, say five or six hours. The problem was that it was grabbed in amounts of 10 or 20 minutes."
The Solar Impulse pilot is likely to experience "micro-sleeps", nodding off very briefly, which are very dangerous for drivers, says David Ray, professor of medicine and endocrinology at Manchester University. He adds that they're not ideal for monitoring flight equipment either, but not quite as risky.
So, does his ordeal pose any long-term dangers? "The risk is primarily that during the five-day trip, during their sleep-deprived state, they make a mistake, that decision-making goes completely out of the window," says Ray. "You can recover after a while, with a few good nights' sleep. But it's not very pleasant."
Source: http://www.bbc.com/news/magazine-32702410